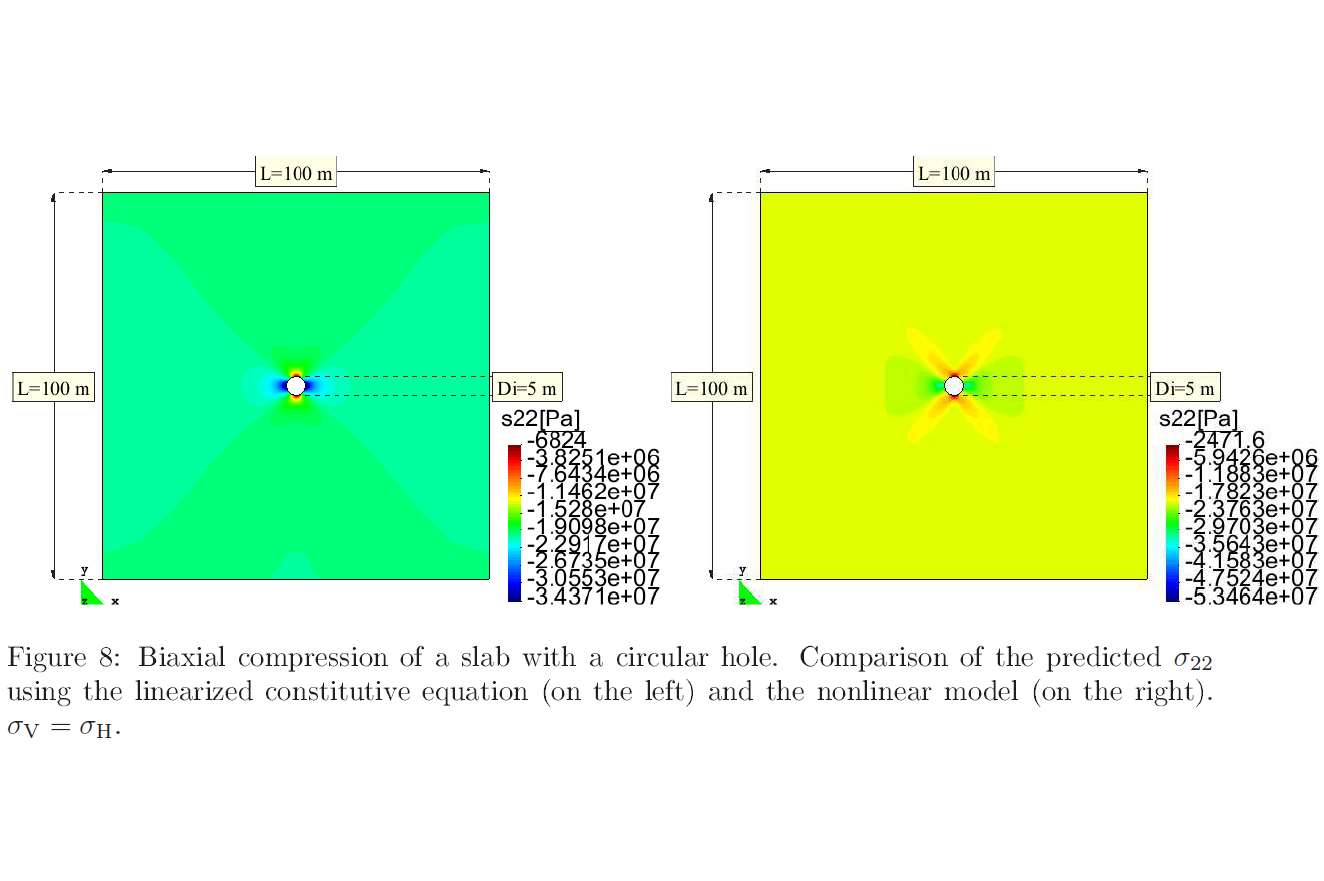 A novel nonlinear constitutive model for rock: numerical assessment and benchmarking
Post by:

alejandro

August 29, 2020

Comments off
Applications in Engineering Science
Vol. 3, 100012, 2020
R. Bustamante, S. Montero, A. Ortiz-Bernardin
Abstract
In this article, we assess and benchmark a novel nonlinear constitutive relation for modeling the behavior of rock, in which the linearized strain tensor is a function of the Cauchy stress tensor. In stark contrast with the linearized theory of elasticity, the main feature of this novel nonlinear constitutive model is that a different behavior is obtained in compression than in tension, which is consisting with the experimental evidence. Four problems are solved using the finite element method: the compression of a cylinder, the biaxial compression of a slab with a circular hole and with an elliptic hole, and the shear of a slab with an elliptic hole. The results are compared with the predictions of the linearized theory of elasticity. In this comparison, it is found that the maximum stresses and their locations are significantly affected by the choice of the constitutive equation.
Keywords:
Original Journal Article (Open Access):  https://doi.org/10.1016/j.apples.2020.100012
Personal preprint: 
NOTICE: this is the author's version of a work that was accepted for publication. Changes resulting from the publishing process, such as peer review, editing, corrections, structural formatting, and other quality control mechanisms may not be reflected in this document.